Kanab, Utah
September 19, 2008
We had a minor problem on our way to the Grand Canyon.
I drove over a pothole and the wheel crank on the teardrop got knocked off. Well, not off exactly, but it was hanging by a thread. We wrapped it tight with rope and bungie cords and used the car jack to hold up the trailer when we were in the Grand Canyon and wanted to drive the car separately. But we knew we had to stop at the first town on our way to Zion and get the thing fixed.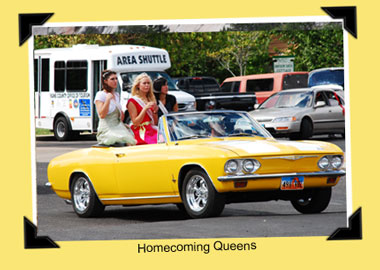 That would be Kanab. A cute, little desert town of 3,500. We found a mechanic in a repair shop who jumped right in and fixed it while we waited. We didn't have to wait long at all, and while we did, we got to witness the town's Homecoming parade.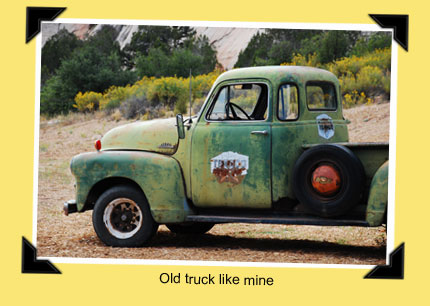 We were back on our way in less than an hour, after experiencing a delightful slice of local life.
We continued on toward Zion, stopping at the Thunderbird Cafe for lunch. We also stopped to enjoy a few sights along the way, such as this old truck, a frisking pinto filly, and a tipi village.